Healing Place Athletic Complex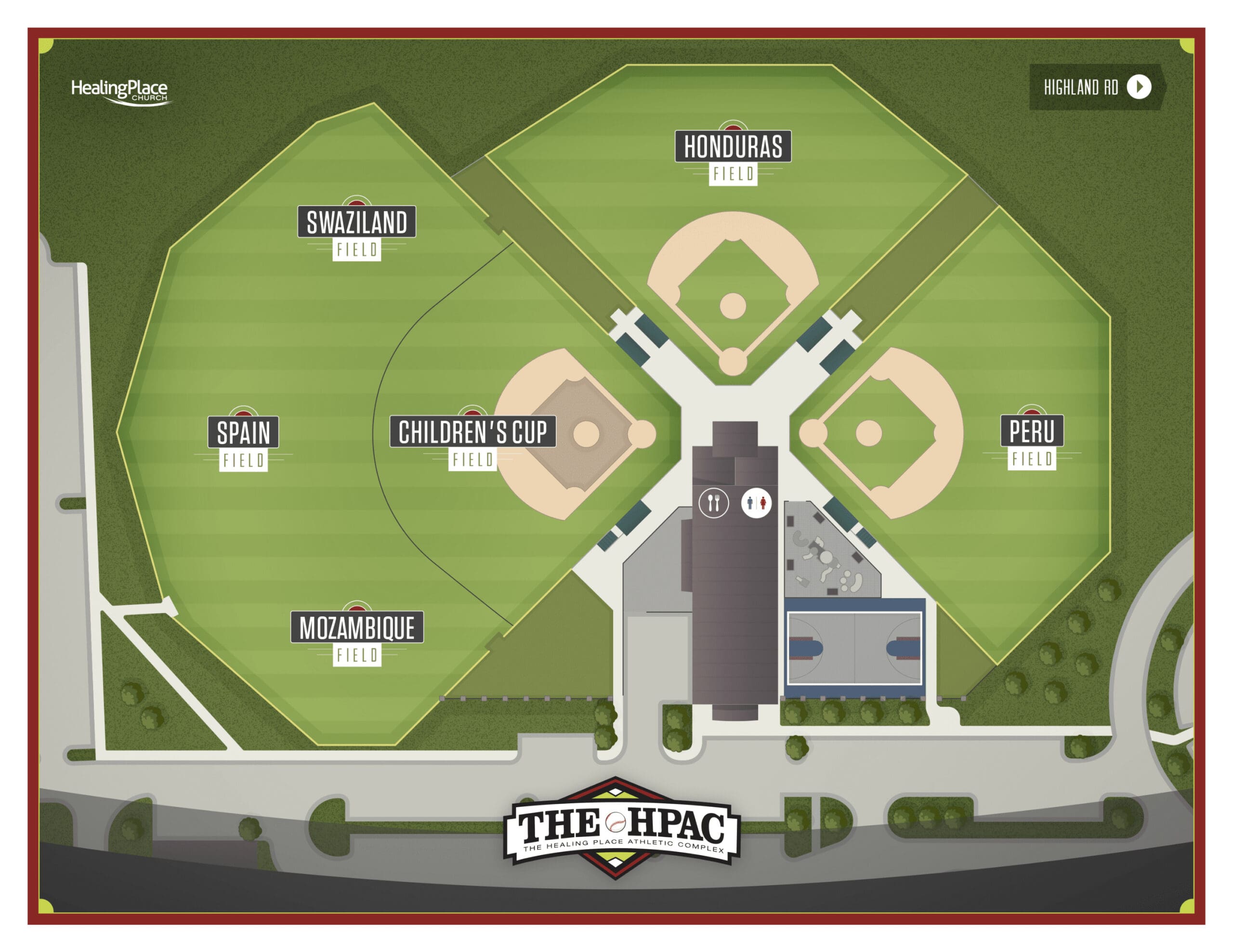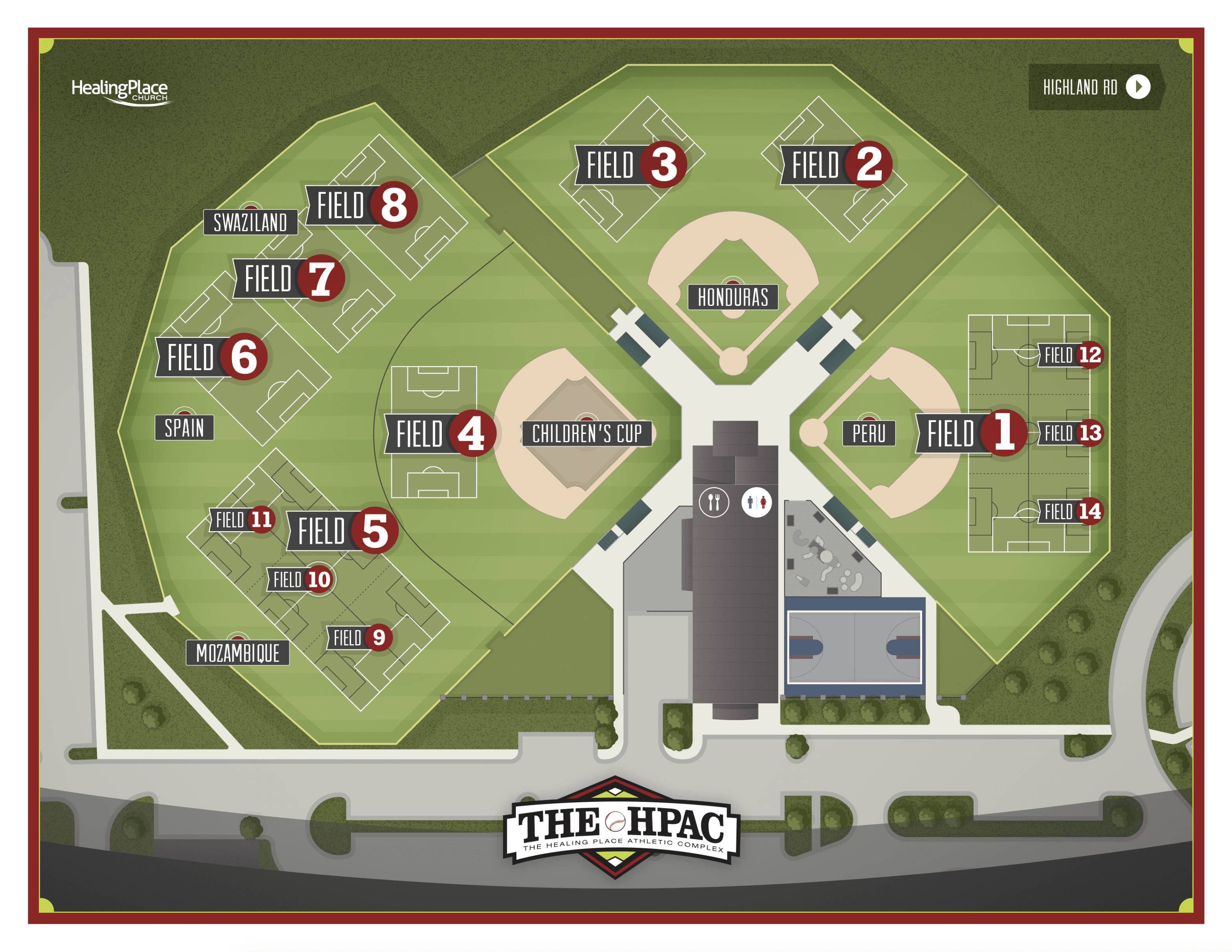 All of our fields are named after Healing Place International Campuses or Missionaries affiliated with HPC.
Children's Cup Field : This field is dedicated to Dave Ohlerking. In 1992, Children's Cup was born in the heart of life-long missionaries Dave and Jean Ohlerking. They stepped out on an adventure with the hope of feeding hundreds of children in some of the hard places of the world. Children's Cup helped meet humanitarian needs and as a result they were also able to bring Hope to the communities where they worked. Soon, the work in southern Africa grew significantly and in communities where Children's Cup was feeding kids, they were able to start planting life-giving churches in and around the places where the children were being fed. They are now serving thousands of children in six countries in Africa and Latin America.
Honduras Field: This field is dedicated  to Jack Dyer. He was in ministry for over 30 years and spent 23 years in Honduras. He helped launch over 100 churches in Honduras. We would not have our HPC campus there, without the work of Jack Dyer.
Peru Field: This field is dedicated to Robert Barriger. In 1983, Robert and Karyn Barriger went to Peru with their two children and a desire to be used by God. Six years later, and after seeing the necessity of an attractive church for the youth, they decided to start Camino de Vida in Lima, Peru. Now, their church has grown to 8,000 members with 7 campuses.
Mozambique: A Healing Place International Campus
Spain: A Healing Place International Campus
Swaziland: A Healing Place International Campus
Address

19202 Highland Road
Baton Rouge, LA 70809